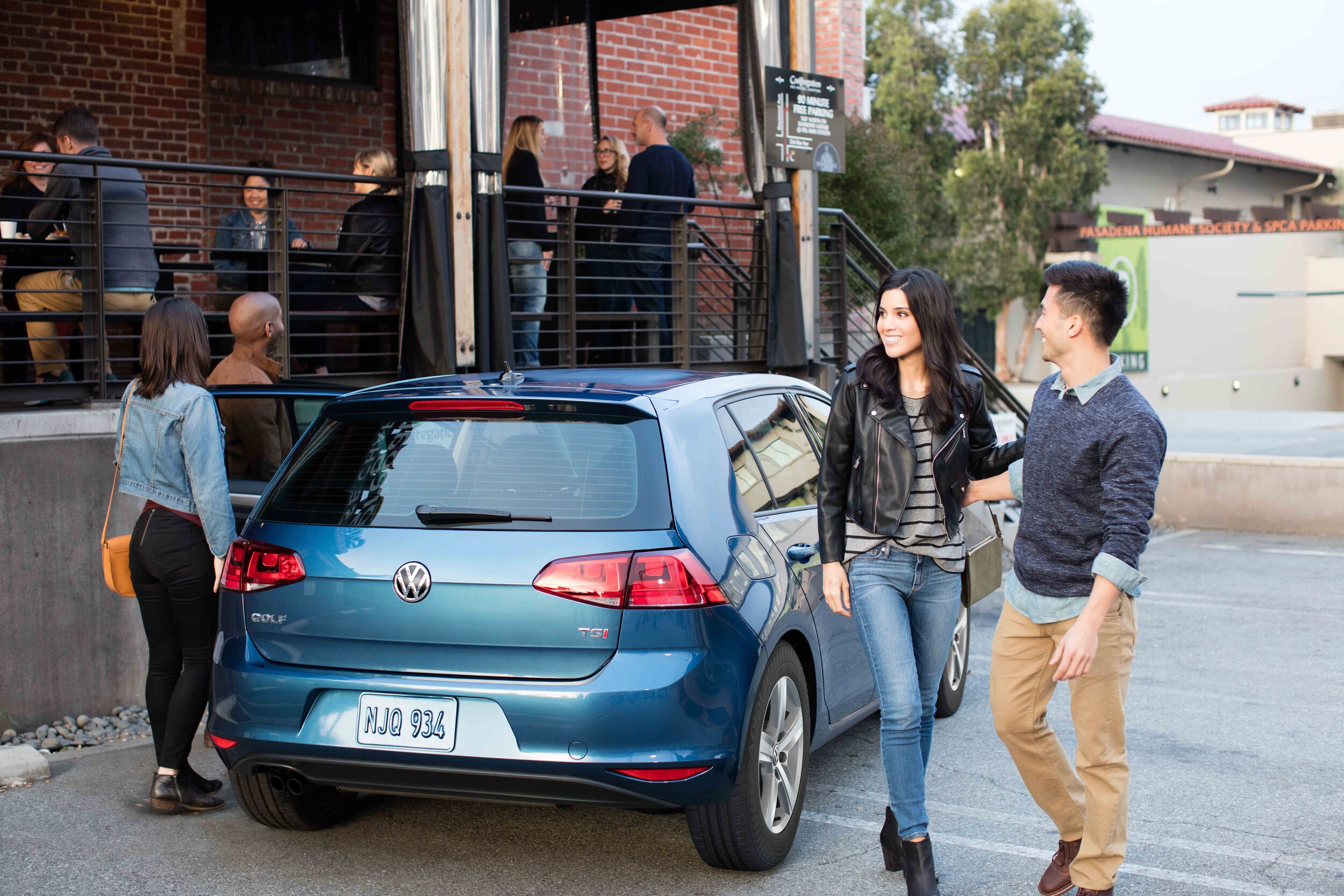 Volkswagen Credit will extend credit to foreign students who are enrolled in colleges in the United States.
Going to college is both an exciting and anxious time for many students who attend schools across Pennsylvania and beyond. For those students who are attending school from outside of the country, it can be even more anxious. From meeting new friends, to getting that ever-coveted degree, to paying for it, college can be downright stressful. That's part of why we, at Volkswagen State College, are offering to extend credit to foreign students enrolled in colleges, such as Penn State University, as part of our Foreign College Student Plan. It is our hope that this will allow you to purchase the vehicle you need to get around.  
We respect students who come from around the world to attend Penn State University and other Pennsylvania colleges, which is why we are happy to extend credit to foreign students who are looking to purchase a car, wagon, or SUV. Cruise down East College Avenue in a Volkswagen Golf or Volkswagen Jetta, or trek out to the Poconos with your friends for the weekend in a Volkswagen Tiguan. Volkswagen has a variety of vehicles to satisfy the needs of students living in State College, PA and neighboring towns like Altoona, PA and Dubois, PA, so feel free to give us a call, view our inventory, or just come by the dealership to chat. We look forward to helping you match with the perfect Volkswagen.   
Eligible Vehicles
Any new and Near New Volkswagen (see Near New Vehicle Definition)
Volkswagen Certified Pre-Owned vehicles (Retail Financing only)
Eligible Programs
Retail Financing
Driver's Option
Leasing
Requirements
The dealer must provide the following information for each applicant prior to approval:
Customer must be enrolled in a 2- or 4-year accreditedU.S. college or university pursuing one of the following degrees:

Associate's
Bachelor's
Master's
Doctoral
Nursing degree (RN or LPN)

Current I-20 form (Certificate of Eligibility for Non-immigrant Student Status)
United States Social Security card
Copies of three months of bank statements or other documentation that substantiates stability of funds flow over time
Must provide phone number of school's Registrar's Office
Confirmation from school showing anticipated graduation date
Confirmation of residence and telephone prior to approval
Copy of Visa showing expiration date (with photo blacked out)
Lease or loan maturities will be limited to the anticipated graduation date as stated on the I-20 form documentation furnished by the applicant's school
Qualification under this program is subject to verification prior to approval